When it comes to the implementation of green policies, Hollywood majors have been stepping into the sustainability arena.It ain't easy being green, but Hollywood's film and TV productions are moving more and more toward Eco-friendly practices on sets that not only help the planet, but also can save money.
The need for the change was clear—there is tremendous waste involved in the film industry. In particular, aspects of movie making such as air travel, truck fuel and generators add to negative climate change through CO2 emissions.
Examples:
&
=
It donated nearly 50 tons of materials (lumber, steel, glass) for reuse on future productions and nearly 6,000 meals to community shelters and earned a carbon neutral certification.The Amazing Spider-Man 2″ saved an estimated $400,000 by going green.
&
=
Employed an environmental steward and achieved a 91 percent waste diversion rate from landfills by following a comprehensive zero waste initiative.
Studios are also slowly implementing solar-powered trailers. Universal's "Fast & Furious" and Fox's "Wolverine 3" are among the latest to use them.
So which areas of production have the largest impact?
In the Office: Replace printing with email and electronic scheduling, and substitute driving and flying to meetings with Skype or phone calls wherever possible. Choose to use existing office space over production office trailers. Replace conventional globes with energy efficient lighting.
Equipment and Supplies on Set: Consult with camera, lighting and grips hire companies to establish how they can work with you to ensure you have the most Eco-friendly equipment during filming.
Transportation: Consolidating locations to minimize travel, and hire low emission vehicles whenever possible. And carbon-offsetting flights are the way of the green future.
Post-Production: When you have to use media packaging, like DVD covers, ensure they are made from renewable materials. We have been able to get the buy-in from many post-production facilities that support our green practices, and even try and extend these practices to their other clients.
Designate a Green Steward : A green steward's responsibility is to source eco-friendly vendors and products, disseminate information and resources to crew and cast, and work with department heads to green their departments.
Another aspect of being environment friendly is motivating or creating awareness by showing environmental related concerns and initiatives in their films. Take a look at a few films that have managed to be entertaining but, even more importantly, environmentally-conscious:
An Inconvenient Truth
As the former presidential candidate campaigns to raise public awareness of the dangers of global warming and calls for immediate action to curb its destructive effects on the environment.
Medicine Man
An eccentric scientist working for a large drug company is working on a research project in the Amazon jungle.
Home
With aerial footage from fifty-four countries, 'Home' is a depiction of how Earth's problems are all interlinked.
The 11th Hour
A look at the state of the global environment including visionary and practical solutions for restoring the planet's ecosystems.
WALL·E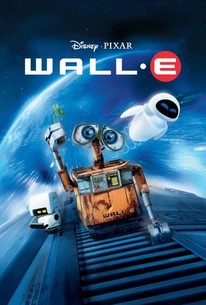 In the distant future, a small waste-collecting robot inadvertently embarks on a space journey that will ultimately decide the fate of mankind.